An Ocean Day to celebrate with the MSC Foundation
Dive into a sea of initiatives that are helping to save the oceans!
Focus Area: Environmental Conservation
The oceans are our number one priority at the MSC Foundation. Which is why we have a sea of initiatives and programmes in our portfolio dedicated to conserving and restoring their rich resources and extraordinary beauties for future generations. To celebrate Ocean Day 2022, we've created this article for you to dive in and explore them all.
BUILDING AN INTERNATIONAL COMMUNITY OF CITIZENS OF THE OCEAN
Since 2014, we have partnered with Marevivo in the Mediterranean to deliver educational initiatives for school students of all ages, plus edutainment for millions of kids and youths on MSC Cruises ships worldwide, raising awareness of marine biodiversity, sustainable development and the restoration of marine protected areas to build an international community of citizens of the ocean.
Explore more here.
PIONEERING CORAL REEF RESTORATION IN THE BAHAMAS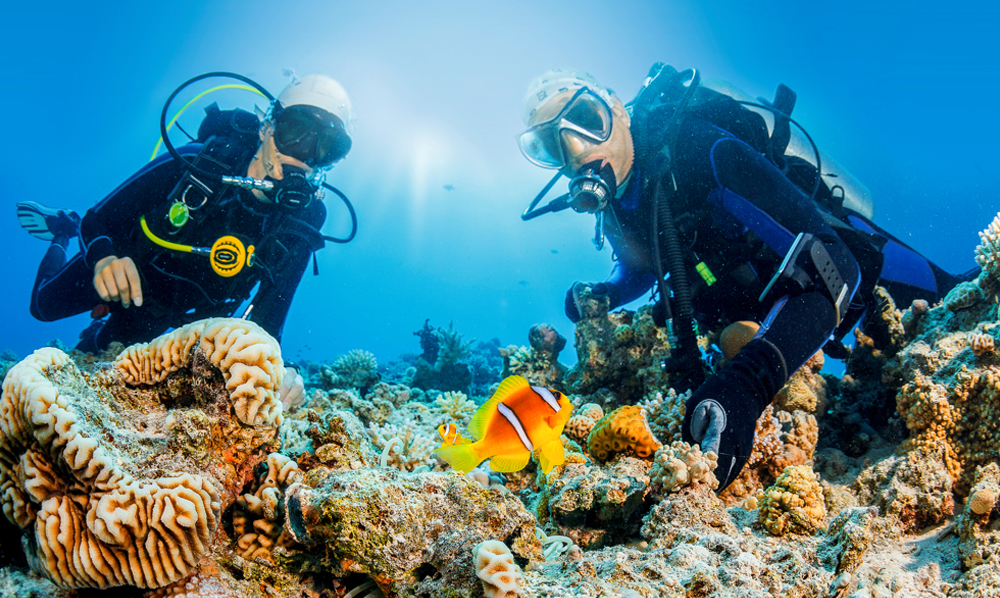 The MSC Foundation's Super Coral Programme sees us partnering with leading marine conservation experts to restore the coral reef ecosystems surrounding Ocean Cay in The Bahamas, pioneering new conservation and coral restoration techniques and sharing them worldwide. We are currently building a purpose-designed Marine Conservation Centre in the heart of the Ocean Cay MSC Marine Reserve to support this programme and provide related education and public information services.
Explore more here.
SAVING CORAL REEFS IN THE RED SEA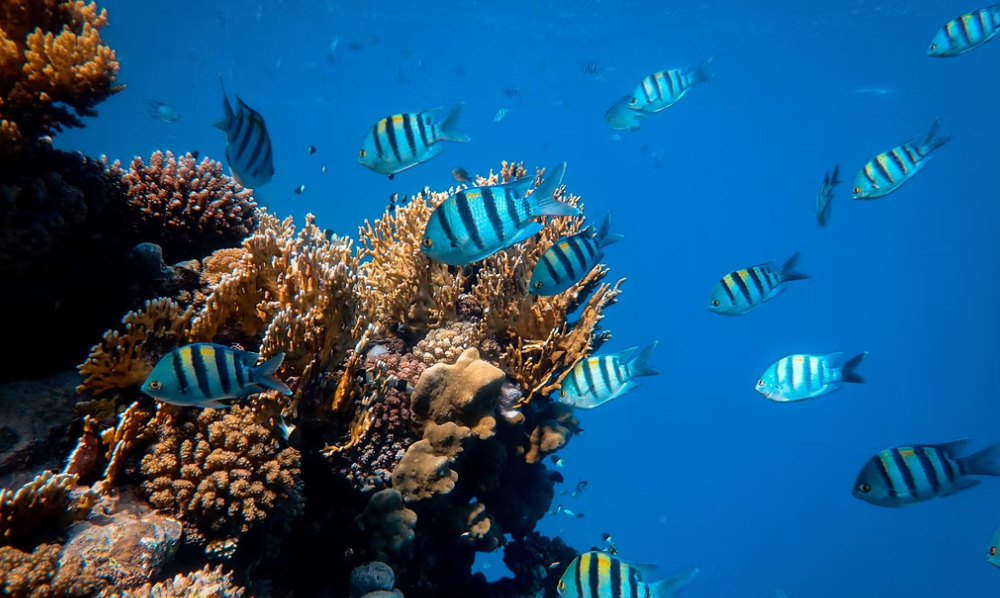 Sharing a strong commitment to protect and conserve the oceans, the MSC Foundation and Ba'a Foundation have joined forces to advance the science and practice of coral reef restoration, in which both are actively engaged with innovative programmes – MSC Foundation in the Caribbean and Ba'a Foundation in the Red Sea. Equally important, we're both committed to sharing the knowledge we acquire worldwide with the scientific community, with decision makers and with the MSC Cruises guests visiting these destinations, thus helping advance marine conservation and drive global awareness of the need for everyone to play their part in protecting the oceans.
Explore more here.
IL PARCO DEL MARE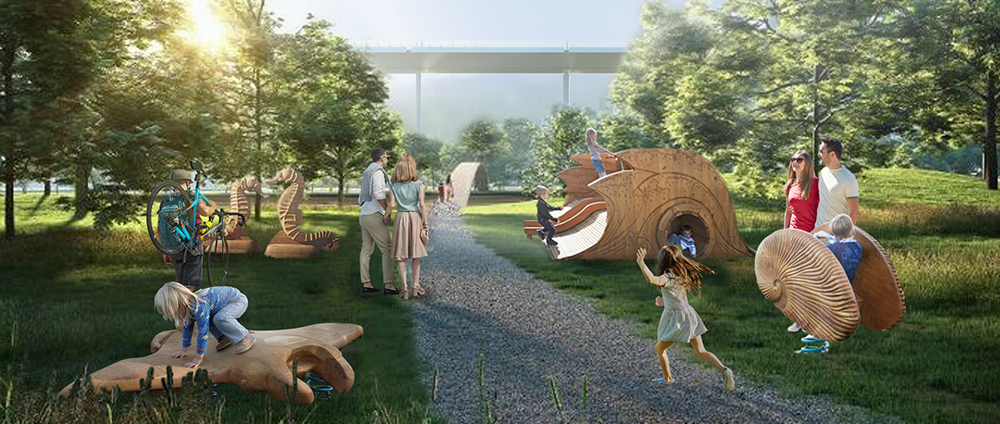 Working in partnership with Genoa City Council, Liguria Regional Council and Helpcode, we are working to regenerate the area of Genoa devastated by the bridge collapse in 2018, aiming to create Il Parco del Mare, a sea awareness activity venue for families and children that will offer a wide spectrum of educational activities and initiatives.
Explore more here.
CALL FOR INNOVATION PARTNERS

The MSC Foundation is leveraging the resources of the first Italian business accelerator established by the French International banking group Crédit Agricole in its efforts for the oceans. Called Le Village by Crédit Agricole Milano, the accelerator is an open ecosystem that supports the growth of start-ups and company innovation by bringing together and promoting synergies between start-ups, leading companies, investors and the Crédit Agricole banking group. The MSC Foundation is now deploying this ecosystem to launch a call for innovation partners with ideas and projects it can support to power the scaling up and replication of its Super Coral Programme's pioneering reef conservation and restoration techniques worldwide.
Explore more here.
ART TO HONOUR THE SEA
An extraordinary sculpture called La Danza del Mare (Sea Dance) is one of the wonders of the spectacular cruise ship MSC Seashore, rising through three decks beside the onboard MSC Foundation Centre. Created as an almost living symbol of the MSC Foundation's efforts to raise awareness of and protect the seas, this evocative sculpture is an expression of dedication, care and hope that touches the hearts and minds of thousands of MSC Cruises guests every year.
Explore more here.
NEW EXPERT ON BOARD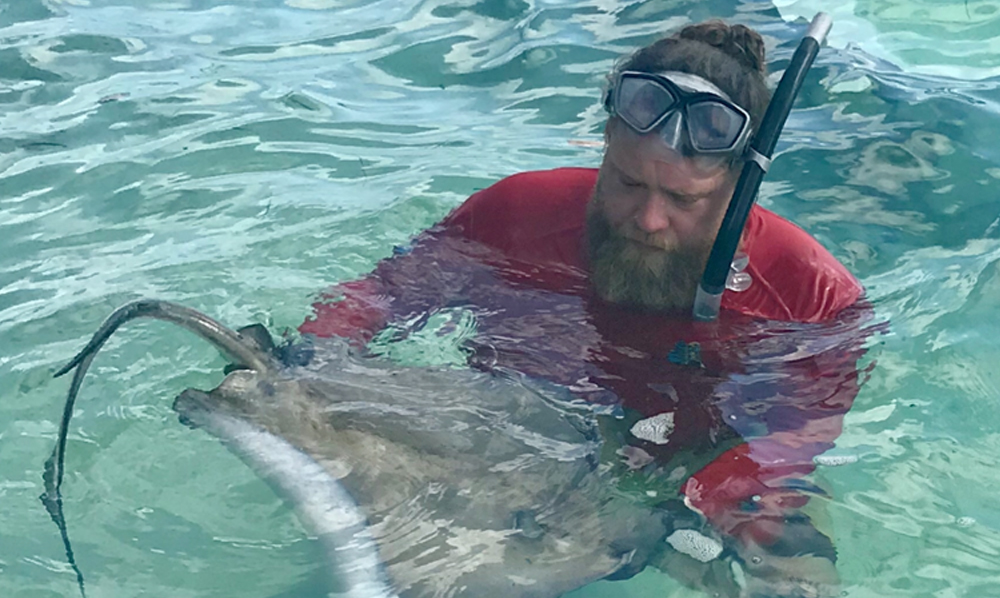 Conservation biologist Dr Owen O'Shea has joined us as the Marine Programme & Research Manager of the MSC Foundation Marine Conservation Centre on Ocean Cay. Bringing immense experience with 43 research papers to his name, Owen is already providing invaluable guidance as construction of the Marine Centre proceeds.
The oceans are our origin and our destiny. Because healthy, thriving oceans are key to the rich diversity of this blue planet. Let's honour them this Ocean Day in words and action!