Expert Panel Discussion "Save the Coral, Save the Oceans" on MSC Seashore sees leading specialists united in appeal for urgent action
Pioneering MSC Foundation coral reef restoration and resilience programme supported by international experts.
Focus Area: Marine Conservation
The Madison Theatre on MSC Cruises' new vessel MSC Seashore hosted an expert panel discussion entitled Save the Coral, Save the Oceans during the ship's maiden voyage on 17 November, sailing from Miami to Ocean Cay MSC Marine Reserve in The Bahamas for her naming ceremony.
The leading international experts on the panel included Dean Holly Lynn Baumgartner, Ph.D - Halmos College of Arts & Sciences and the Guy Harvey Oceanographic Research Center, Nova Southeastern University, Tanya Ferguson - Principal, Design Elements Ltd (Bahamas), Frank Mars - Chair of the Board, Mars Inc and Strategic Advisor to the Mars Coral Restoration Programme, Chris Langdon, Ph.D - Professor of Marine Biology & Ecology, Department of Marine Biology & Ecology, Rosenstiel School of Marine & Atmospheric Science, University of Miami, and David Smith, Ph.D - Professor of Marine Biology, University of Essex (UK), Chief Scientific Advisor on the MSC Foundation Advisory Board and Chief Marine Scientist, Mars Inc.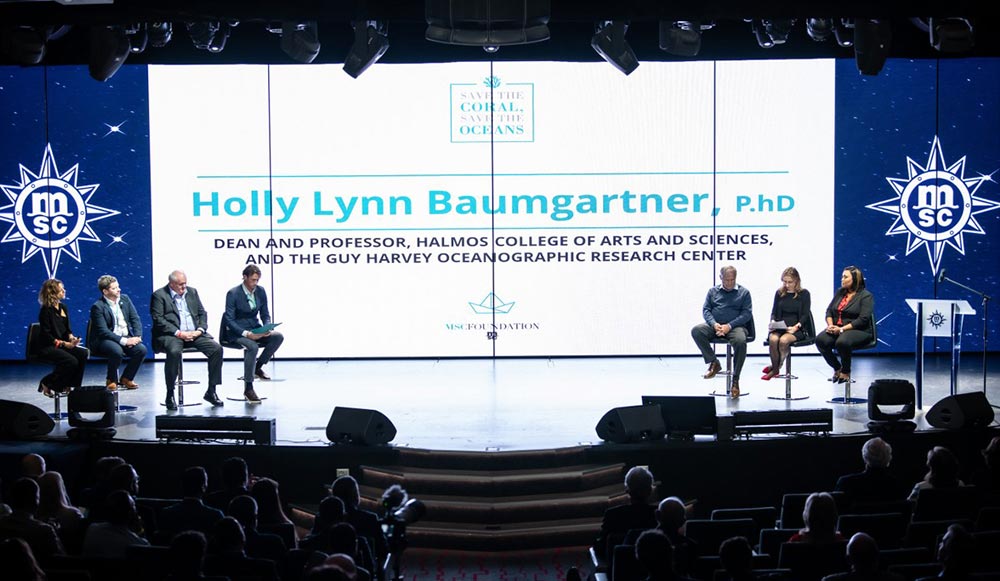 Introducing the panellists to a public of travel professionals and media from across the U.S. and Europe, moderator Matthew McKinnon, Chair of the MSC Foundation Advisory Board, outlined the scope of the event: "This is an opportunity to gain insight into the need to protect coral reefs and to address ocean health issues in general. Ultimately, knowledge is the first thing that our societies need to become more sustainable. Only if we all understand the problems that threaten us and how to tackle them, will we stand a chance of reversing them. And we urgently need to understand the importance of coral, with more than one being considered a keystone species on which entire ecosystems depend".
This was expanded on by David Smith, Chief Scientific Advisor on the MSC Foundation Advisory Board, who explained the urgency of the situation: "Coral reefs are on the edge of extinction and with 25% of all marine life dependent on them, their loss would be devastating for the health and function of our oceans, as well as for society. We rely on them for much of the food we eat, for the air we breathe and for the regulation of our climate. We are running out of time and need to act now, taking bold action to protect and rebuild coral reefs at scale while making them more resilient. This can only be achieved through new partnerships between scientists, conservationists, governments and private companies who all share the same goal – to save our coral reefs and our oceans.
The informative presentations, straight-talking discussion and open Q&A session brought the attendees an active insight into the pioneering work and ambitions of key local and international bodies addressing ocean health issues.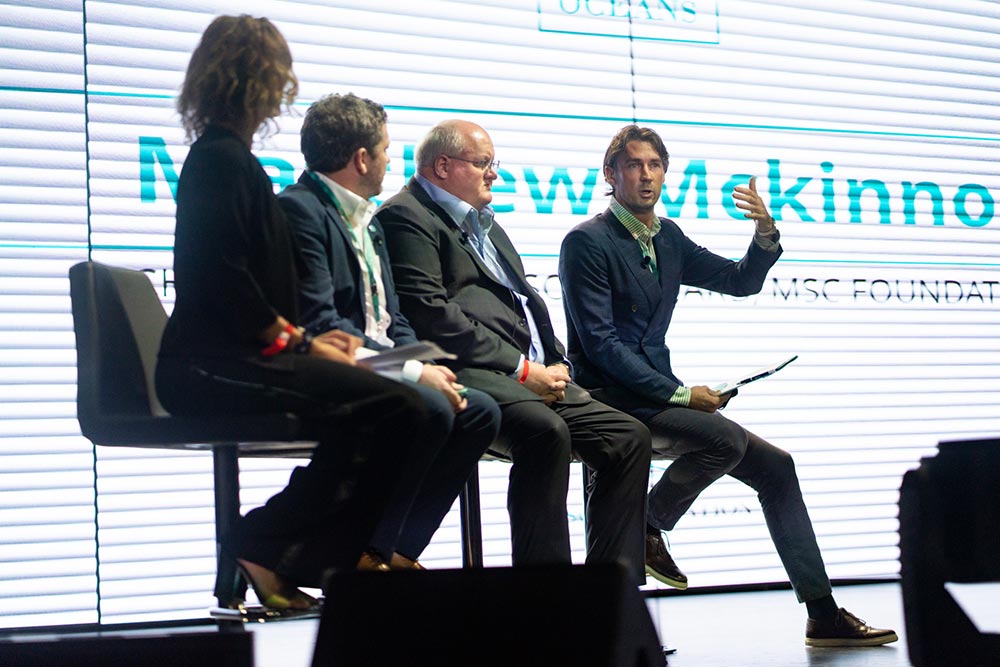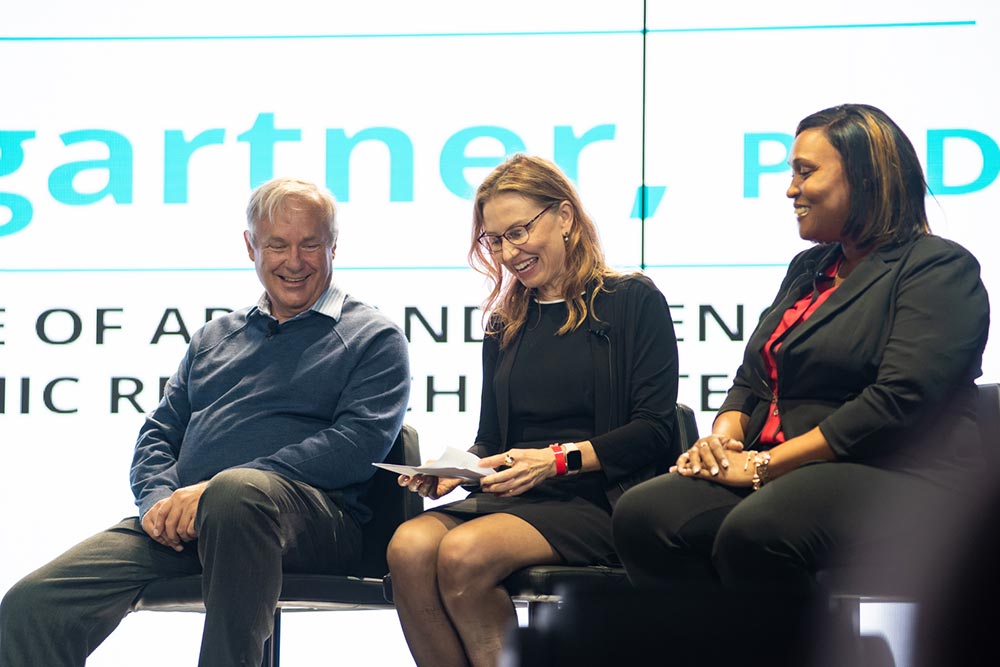 Confirming the immense value of such events, the panellists expressed strong agreement in three crucial areas: the urgent need for coral conservation research to translate into concrete action, the need for energetic partnerships across the NGO, public and private sectors – including internationally – that are capable of channelling already-available resources into substantial, sustainable marine restoration initiatives that address the crisis of the oceans in its multiple aspects, and lastly the need to support the education and training of the next generation of marine conservation professionals in order to continue and scale up current efforts.

Marina Anselme, Secretary General of the MSC Foundation, described how the Foundation's Super Coral Programme addresses these multiple problems. "Running from 2019 to 2025, it has been conceived to make a concrete and sustainable difference, helping pioneer the application of restoration techniques and resilience measures at scale to rehabilitate the coral reefs around Ocean Cay and restore its biodiversity, while also developing a sustainable long-term funding model. The ultimate aim is to develop a replicable, scalable coral conservation strategy that can be deployed worldwide. To achieve this, we are building a unique research and public engagement facility – the MSC Foundation Marine Conservation Center on Ocean Cay – the groundbreaking ceremony for which will be held tomorrow."


For further information on the MSC Foundation Marine Conservation Centre, click here
You can read more about the Super Coral Programme on our website here and in our digital Annual Report 2020 here.