Programme to conserve and restore Qatar's coastal ecosystems announced
Qatar Ministry of Environment and Climate Change, Qatar University and Qatar Foundation to partner in MSC Foundation-supported programme to conserve and restore Qatar's coastal environment
Focus areas: Environmental Conservation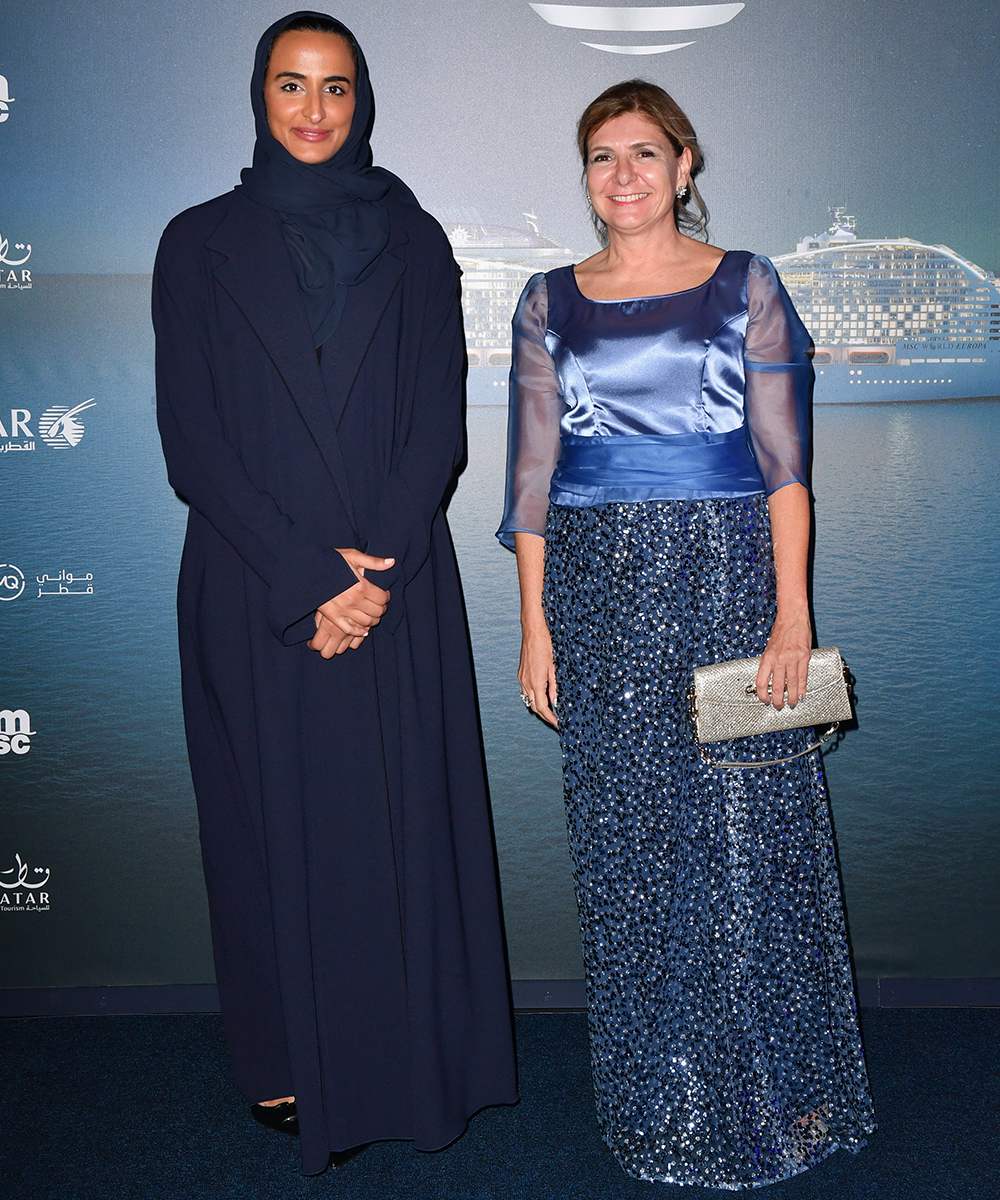 Her Excellency Sheikha Hind bint Hamad Al Thani, Vice Chairperson and CEO of Qatar Foundation and Daniela Picco, Executive Director of the MSC Foundation
On Sunday the 13th of November, the MSC Foundation hosted the signing of a Memorandum of Understanding for a pioneering new marine conservation programme in Qatar. The signing took place in Doha on board MSC World Europa, MSC Cruises' advanced new eco-ship fuelled by liquid natural gas.
The agreement sees the Qatar Ministry of Environment and Climate Change, Qatar University and Qatar Foundation state their intention to partner in an innovative national programme to conserve and restore Qatar's coastal environment, which the MSC Foundation is to support with grant funding.
This long-term programme will pioneer a scalable approach that leverages the synergistic power of conserving, restoring and nurturing three symbiotic coastal ecosystems – mangrove forests, seagrass and coral. By studying the interactions between these ecosystems, the programme aims to identify how best to support them and foster their positive effects. It will then be able to develop conservation strategies that promote Qatar's marine biodiversity and fisheries, provide protection against coastal erosion, open up opportunities for ecotourism, and support development through a building-with-nature approach.
Addressing the dignitaries and invitees at the announcement, Her Excellency Sheikha Hind bint Hamad Al Thani, Vice Chairperson and CEO of Qatar Foundation, said: "I am happy to announce the national programme for coastal conservation and restoration that will join the efforts of Qatar University, Qatar Foundation's Earthna Center, and the Ministry of Environment and Climate Change. This will be supported by the cooperation between Qatar Foundation and the MSC Foundation.
"Mangrove forests, seagrasses, and coral reefs respond to active stewardship. With this programme, we hope to identify, implement, and scale approaches for the conservation and restoration of our coastal environment and ecosystem so that we may ensure an immensely valuable element of our country's environment and character is restored for current and future generations."
Pierfrancesco Vago, Chair of the MSC Foundation Executive Committee and Executive Chairman of MSC Cruises, commented: "This collaboration reflects a shared commitment to caring for our Blue Planet. Bringing specialists to work on the synergistic power of three ecosystems together, taking a holistic approach to conserving and restoring mangroves, seagrass, and coral reefs, combines all three interconnected systems to support marine biodiversity.
"As a family-led foundation, our vision and active commitment to long-term impact and long-term partnerships enables us to pioneer new ways to restore ocean health and biodiversity. We are honoured to support Qatar in this valuable work."