MSC Foundation puts marine conservation at the heart of MSC Virtuosa naming ceremony
Power of working in partnership to meet urgent global challenges highlighted at glittering Dubai celebration of MSC Cruises' environmentally advanced new ship
Focus Area: Marine Conservation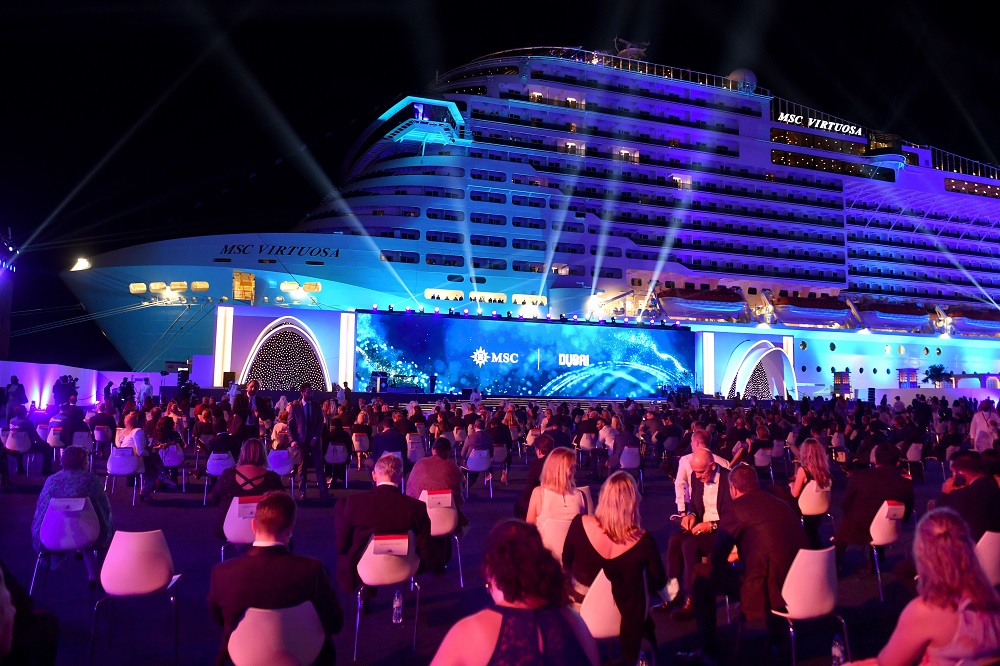 A spectacular evening of events in Dubai, United Arab Emirates, celebrated the naming of MSC Cruises newest ship, MSC Virtuosa. The star-studded naming ceremony at Port Rashid was hosted by UAE TV personality Omar Butti, and saw Hollywood icon Sophia Loren officially cutting the ribbon in the presence of His Highness Sheikh Mohammed bin Rashid Al Maktoum, UAE Vice President, Prime Minister and Minister of Defence and Ruler of Dubai, together with the Master of the Vessel, Captain Francesco Veniero, and top representatives of MSC Cruises, MSC Cargo and the MSC Foundation.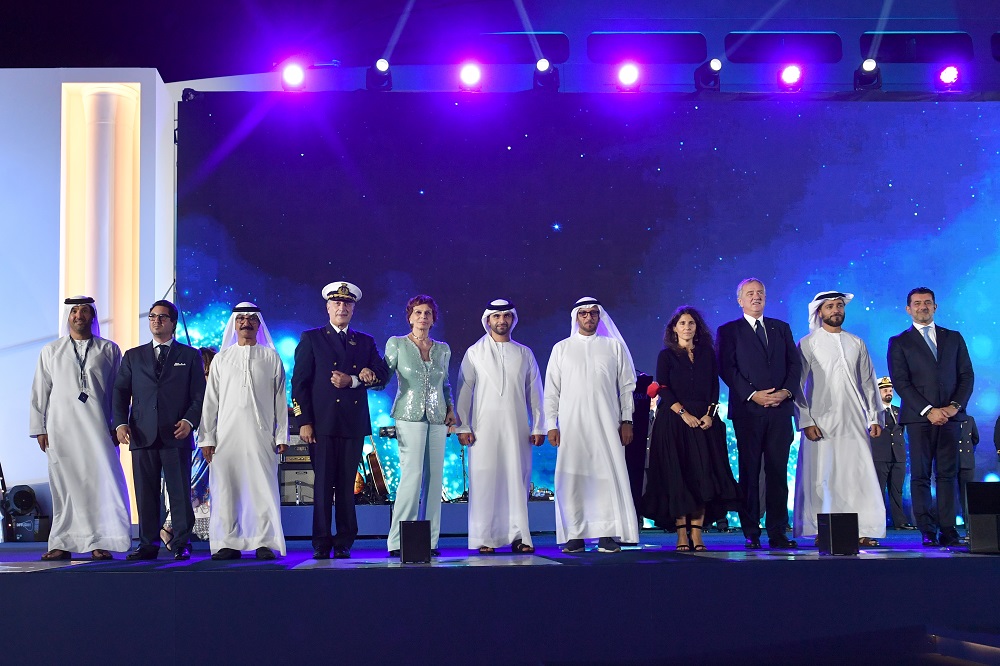 Reflecting the MSC Group's environmental commitments, which see MSC Virtuosa equipped with some of the most advanced marine technologies available, MSC Foundation played an important role at the heart of the proceedings.
The Foundation's Executive Director Daniela Picco spoke in detail about its work. Presenting a wide-ranging video to the audience of 2,500 invited guests, she informed them that notwithstanding the immense challenges of the year, the Foundation had reached 183,000 direct beneficiaries in the last year, through 7 programmes and 20 emergency relief initiatives in 23 countries.
Executive Director Picco then focused in on marine conservation, remarking how the Foundation had very recently celebrated a significant milestone in its flagship Super Coral Programme: the start of construction of its own Marine Conservation Center on Ocean Cay in The Bahamas. This programme and cutting-edge research and conservation facility are addressing a significant problem of which many are still unaware. Because Coral is more than beautiful, it's vitally important to life on this planet. Despite covering less than 1% of the seafloor, coral reefs generate much of the oxygen we breathe and are home to a quarter of all marine life. Millions of people in coastal communities depend on them for food and to earn a livelihood. But they could die out entirely within 20 years, making coral reef restoration and conservation an urgent necessity.
"That," she explained, "is why our programme has been designed not only to save and strengthen the coral reefs around Ocean Cay, but to pioneer a replicable, scalable model that can be deployed worldwide. And that is why it is built on strong partnerships, helping ensure the changes we contribute to are extensive and enduring. We believe that is the only way we will have a chance of winning the race against time and outrunning the impact of climate change."
This took her to end on a positive note: "Sustainability has always been a core concern of the Aponte family, MSC Group of companies and MSC Foundation. We have addressed it by partnering globally for maximum effect. Because when like-minded people join together, we can make a lasting difference. What it takes is empathy, vision, resources and commitment. All of which I see here this evening".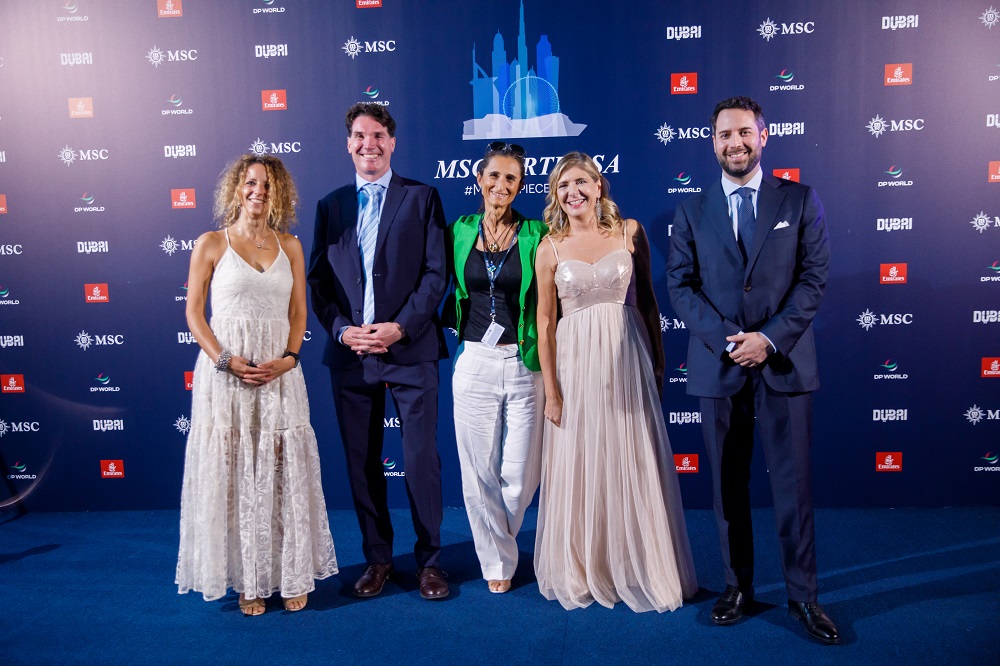 From left to right: Marina Anselme, Secretary General of the MSC Foundation - John Burt Associate Professor of Biology, NYU Abu Dhabi - Dr. Ada Natoli Project director, UAE Dolphin Project - Daniela Picco, Executive Director of the MSC Foundation - Raphael Weinberger, Marketing and Communications Specialist
After the naming ceremony and cutting of the ribbon by Sophia Loren, the celebration of MSC Virtuosa continued with a spectacular firework display against the stunning Dubai skyline, a gourmet dinner in one of the innovative ship's beautiful restaurants and a performance by the internationally acclaimed singer-songwriter Rag'n'Bone Man.
Bringing people from around the world together to celebrate new milestones in conservation and sustainable cruising, the evening itself was proof of how much can be achieved through vision, partnership and commitment.
To watch a video of the evening's events, click here.