Together for the seas – Together for the future
The MSC Foundation joined forces with Marevivo and the Punta Campanella Marine Protected area to bring hands-on experience of marine conservation to the United Nations World Tourism Organization's first ever Global Youth Tourism Summit
Focus Area: Education, Marine Conservation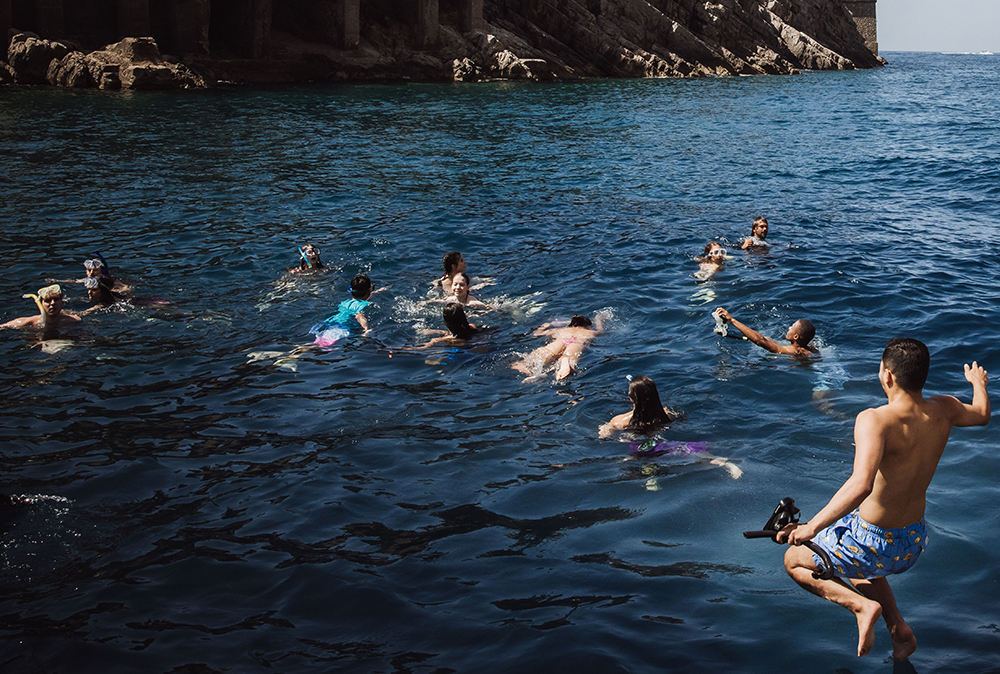 The United Nations World Tourism Organization (UNWTO) held its first ever Global Youth Tourism Summit in Sorrento between the 27th of June and 3rd of July.
The MSC Foundation, MSC Cargo and MSC Cruises were key partners of the initiative, which was conceived to build on the recognition that sustainable development and peace cannot be achieved unless we involve young people and create the conditions for them to reach and unleash their full potential. Bringing together 130 young delegates from over 60 countries worldwide, the Summit successfully empowered them to play an active role in the tourism sector by providing a platform for discussing innovative ideas, visions and proposals for the future of sustainable tourism, sharing their thoughts and learning together.
Since the MSC Foundation and MSC Cruises are passionate advocates of sustainable tourism and play an active role in the protection, conservation and restoration of precious natural ecosystems and species, it was only natural for them to make a special contribution in this area. Joining forces with long-term partner Italian non-profit marine conservation organisation Marevivo and the Punta Campanella Marine Protected Area, they provided the young delegates with a special day of hands-on conservation experience and face-to-face encounters with life under the waves, called Exploring the Rich Resources of Our Seas.
Following an early breakfast, the young conservationists were greeted at the port by a group of students from a local secondary school, Liceo Salvemini, who joined them in the day's activities, leaving Sorrento together by boat for Punta Campanella at the western end of the Sorrento Peninsula. This Marine Protected Area between the Amalfi Coast and Gulf of Naples, stretching out sea from a promontory of sheer limestone cliffs, is a pioneer of sustainable tourism which enables the rich biodiversity and natural beauty of the area to be conserved. Here the young delegates' sea trip became a field trip of sea-watching and then snorkelling. Led by expert guides and a marine biologist, they came face to face with starfish, sea urchins, baby octopus, mullet, eels and Neptune grass (posidonia oceanica seagrass).
Returning to Sorrento they then transferred to the beautifully restored, classic motor yacht Patrizia for a sea tour of the peninsula. A light lunch onboard in the company of UNTWO guests completed a uniquely unforgettable day.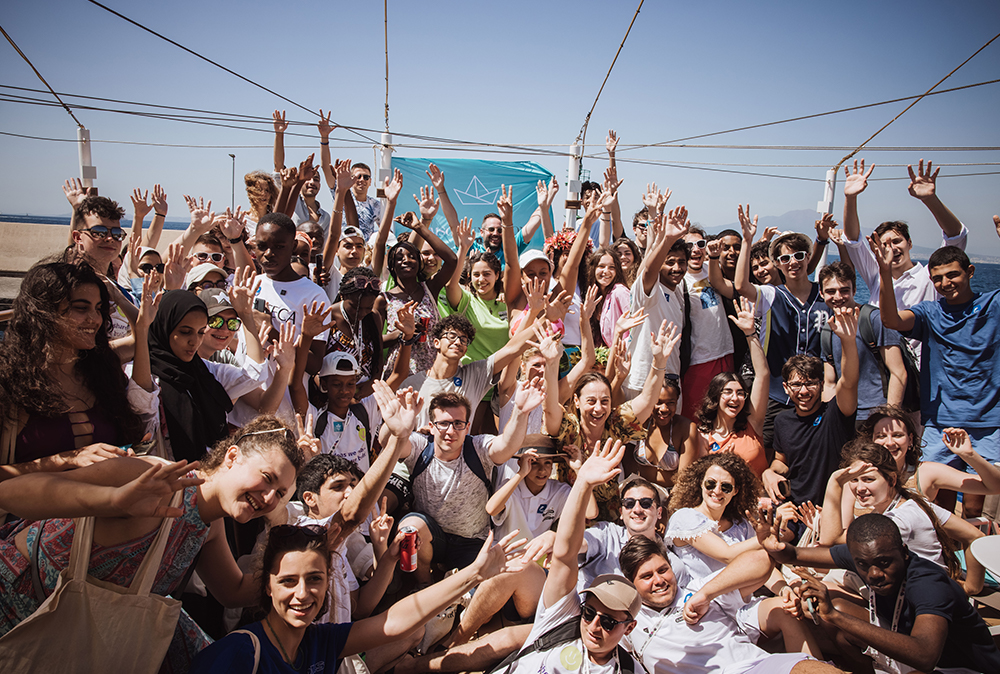 Marevivo President Rosalba Giugni observed "Marevivo has been committed to marine conservation for almost 40 years, above all through environmental education initiatives to protect the sea and its creatures. They have been the mainstay of our activities since the very beginning, aiming to nurture an understanding of the sea in young people and an awareness how important it is to protect it."
"It was an honour to host the 130 delegates of the Global Youth Tourism Summit," said Lucio Cacace, President of the Punta Campanella Marine Protected Area. "We are proud to have contributed to such an important international event and thank Marevivo and the MSC Foundation for their tireless efforts to support and advance marine conservation. There is nothing more precious than the life of our seas."
"Joining forces with these two conservation pioneers made it possible to engage the Summit delegates in active conservation work and immerse them in a rich experience of the extraordinary beauty and fragility of our seas," explained MSC Foundation Executive Director Daniela Picco. "This conveyed an important message – indeed, a key message of the Summit: together we can make a difference!"