The vital importance of Coral Restoration
We interview Professor David Smith, Chief Scientific Advisor of the MSC Foundation Advisory Board, who explains the science and urgency of coral restoration.
Focus Area: Environmental Conservation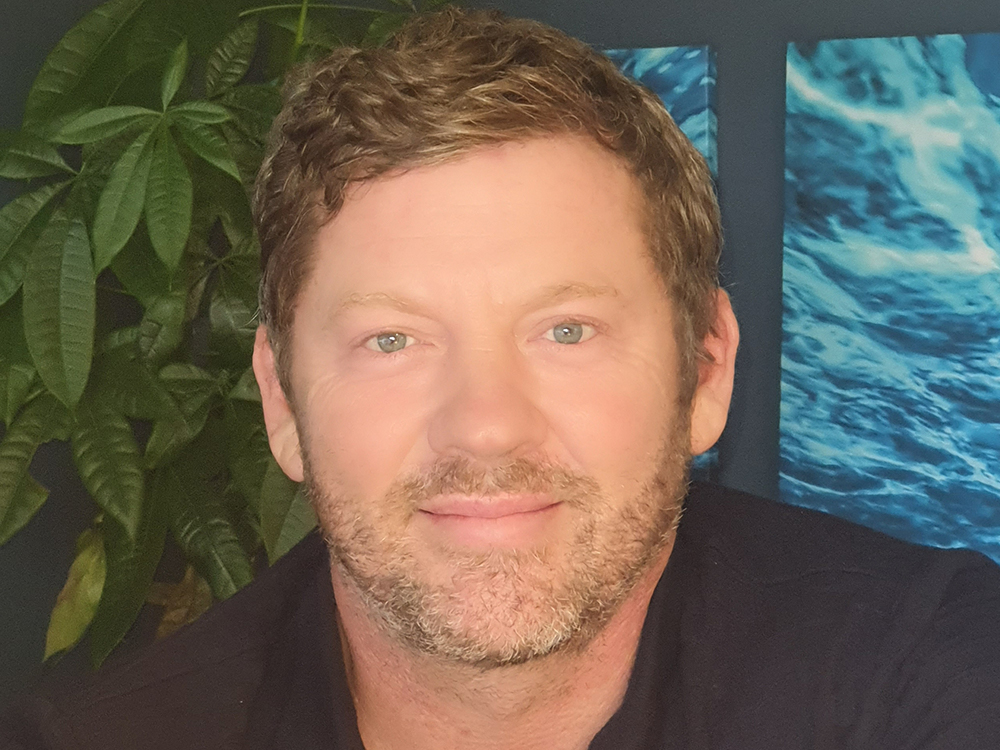 David, could you start by telling us a little about your role in the MSC Foundation's Super Coral Programme?
I'm a marine biologist who specialises in coral reef systems but also has an interest in most areas of marine conservation. My responsibility for the Super Coral Programme as a member of the MSC Foundation Advisory Board is to provide my experience on how we can secure a future for coral reefs. As a member of the panel of experts working with the MSC Foundation, I also provide direct support for this research programme, which has been specifically designed to develop expertise in the study and practice of coral restoration and resilience. Our aim is to create a model that can be replicated successfully worldwide.
This is an important step in our commitment to implement a marine conservation programme to help reverse the sharp decline of the world's coral reefs.
Initiating large-scale collaborative projects that seek to provide real solutions now, represents our best chance of securing a future for coral reefs and the livelihoods of the millions of people who depend on them. There are very few cases where we can say there is a genuine opportunity to do this, so here we have a real window of hope.
Why is coral restoration so important? What role does coral play in the marine ecosystem?
Coral reefs are among the most diverse ecosystems in the world. Home to more than a quarter of all marine life, they provide food and serve as an economic resource for half a billion people, while also protecting coastal communities from storms and erosion.
Let's put that in a socioeconomic perspective, because healthy and diverse coral reefs make an extremely important contribution to the global economy. Reef ecosystem-related spending in the state of Florida, for example, where 84% of US coral reefs are located, has been estimated by the National Oceanic and Atmospheric Administration to generate more than US $6 billion annually in the five southern counties alone, supporting more than 71,000 full- and part-time jobs.
But according to the UN's Intergovernmental Panel on Climate Change, around 70-90% of the world's coral reefs are in danger of dying out by between 2030 and 2050.
So, you see, coral reefs play an extremely important role and the consequences of losing them, which is a very real possibility, would be immense.
What is the role of the Ocean Cay MSC Marine Reserve in coral restoration?
Ocean Cay is a former sand-mining site located in the Bahamas, 20 miles south of Bimini and 65 miles east of Miami, Florida. For more than half a century, millions of tons of the finest aragonite sand were extracted from the island and used for industrial purposes across the world. Mining operations ended in 2015 and the site was abandoned.
Shortly afterwards, MSC Cruises took on the challenge of transforming this industrial wasteland into a flourishing marine reserve. The vision for the development of Ocean Cay was to recover its natural biodiversity and return its environment to as near pristine conditions as possible using passive and active conservation techniques, including coral restoration. Our approach initially involved an extensive clean-up of the former industrial site to facilitate natural recovery. But due to the severe depletion of key species, we are now also establishing a coral nursery on the eastern side of the island that will be capable of producing a local source of corals which can be located back into the environment surrounding Ocean Cay.
It's important that the corals put back into the environment are carefully chosen both to match the natural ecology of the site and to be best suited to surviving predicted global heating. Science has shown that some species are better equipped to deal with future climate change than others, and even that some individual corals are more tolerant than others of the same species. There will be winners and losers in any given marine heatwave for example, the winners being able to persist while the losers rapidly die out. MSC Foundation and our team of scientists and environmental experts are identifying which species and populations of these "winners" – which we call "Super Corals" – should be propagated in nurseries and put back into the environment to increase the resilience of Ocean Cay's marine ecosystem.
How can research help protect coral reefs? What are the goals of the Super Coral Programme?
Research should be designed to develop practical, long-term solutions for the survival of coral reefs. The research at Ocean Cay will identify the best coral species and coral populations to use in our restoration efforts to increase the biodiversity and long-term resilience of coral reefs. Without this research or direct conservation action it is highly likely that we will lose most of the coral reefs around the world and that society will have to face a future without them.
The Super Coral Programme aims to research, develop, test and refine methods capable of reversing the long-term trend of coral reef decline in the 64-square-mile marine reserve around Ocean Cay. This effort requires expertise from different disciplines, and we are delighted to be working with partners from the University of Miami Rosenstiel School and Nova Southeastern University to help design and implement the Super Coral Programme.
Our research will identify and produce more of those Super Coral species that are best equipped to deal with environmental change. Best practises in coral reef restoration will then be used to efficiently deploy those corals back into the reefs of Ocean Cay in a way that maximises positive ecological responses. All activities and outcomes will be carefully monitored, evaluated and ultimately reported so that the lessons learnt at Ocean Cay inform other initiatives around the world, maximising the impact of the Super Coral Programme. At the same time, we aim to showcase our activities to visitors to raise public awareness and spread the message that the marine environment is in urgent need of help, but if we act urgently and with clear purpose there is hope.
Following the signing of the MSC Foundation's agreements with the University of Miami Rosenstiel School and Nova Southeastern University, the programme is now advancing towards its implementation phase. We are currently finalising two extensive scientific reviews covering 1) the current status of the marine ecosystems of The Bahamas and how Ocean Cay compares, and 2) global coral reef restoration best practises and their potential use to enhance long-term reef resilience. These reviews will help inform our direct conservation activities as well as our public awareness programme.
What will you do with the research and how will it benefit Ocean Cay?
Perhaps the most important component of our Super Coral Programme is the identification and testing of super coral species and how resilient traits persist in specimens that are relocated into coral nurseries and ultimately back out onto the reef. It is key that we understand how long resilient properties persist and whether these properties can be passed on to future coral generations. Future coral restoration approaches will depend on the outcomes of this research.
We took an exciting major step forward in realising these plans in November last year, when we held the ground-breaking ceremony for the new Marine Conservation Centre that is now being built on the island. The Centre will feature research space with analytical laboratory equipment as well as internal and external experimental coral aquaria and all the equipment needed to support the running of research aquarium facilities. Our in-water coral nurseries are located immediately offshore from this new Centre. The Centre will be a place of learning, education and discovery as well as a facility for the production of super corals capable of increasing the long-term resilience of Ocean Cay's coral reefs.
With MSC's Ocean Cay visitors enjoying unique access to the centre, we'll have a fantastic opportunity to raise public awareness of the plight of coral reefs and the immediate actions required to prevent their extinction. Our partnerships with international scientific experts mean that our activities will also be reported in scientific journals, helping inform the wider academic and conservation community of possible solutions to reduce the risk of global coral reef collapse.
You can read more about the MSC Foundation's Super Coral Programme hereand in our digital Annual Report 2020 here.