Marevivo's Guardian Dolphins is back in full force
Non-profit environmental association Marevivo recommences face-to-face activities of its educational programme for Italian primary school pupils supported by the MSC Foundation
Focus Area: Education, Environmental Conservation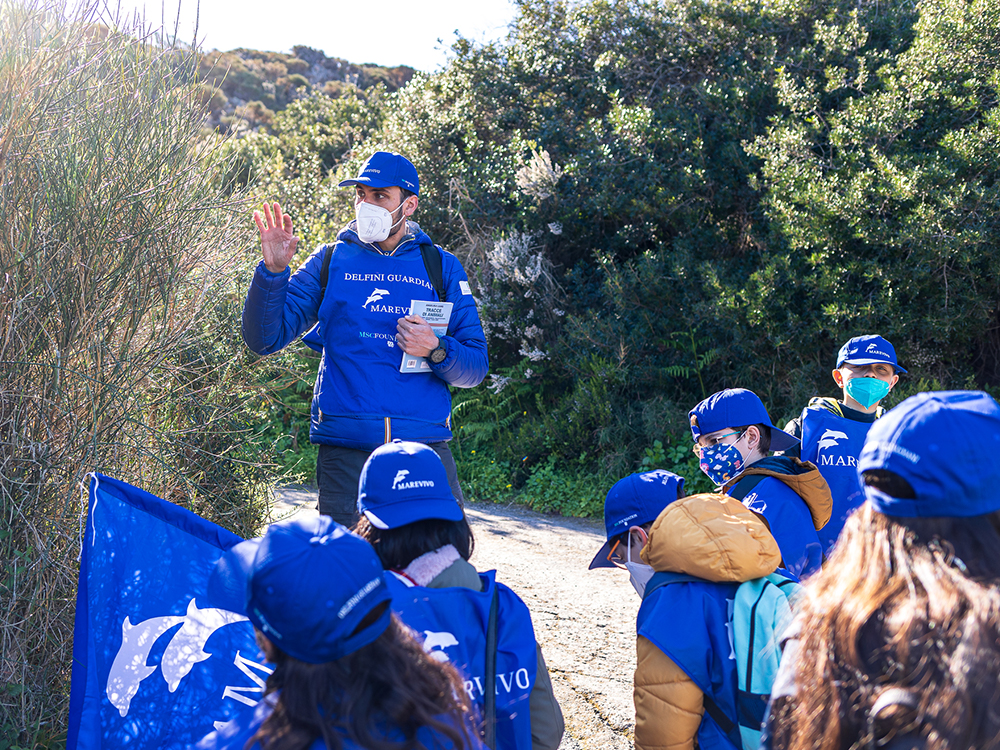 Marevivo's Guardian Dolphins programme has now entered its seventh year of uninterrupted operation, running from Tuesday the 8th of March through to the end of the 2022 school year. Supported continuously by MSC from the start, Guardian Dolphins takes conservation and sustainability education both into the primary schools of Italy's islands and out onto their beaches with numerous field activities.
Even the pandemic lockdowns couldn't stop it, with Marevivo innovating to continue building a generation of Citizens of the Ocean, creating class-based field trip simulations and online sessions.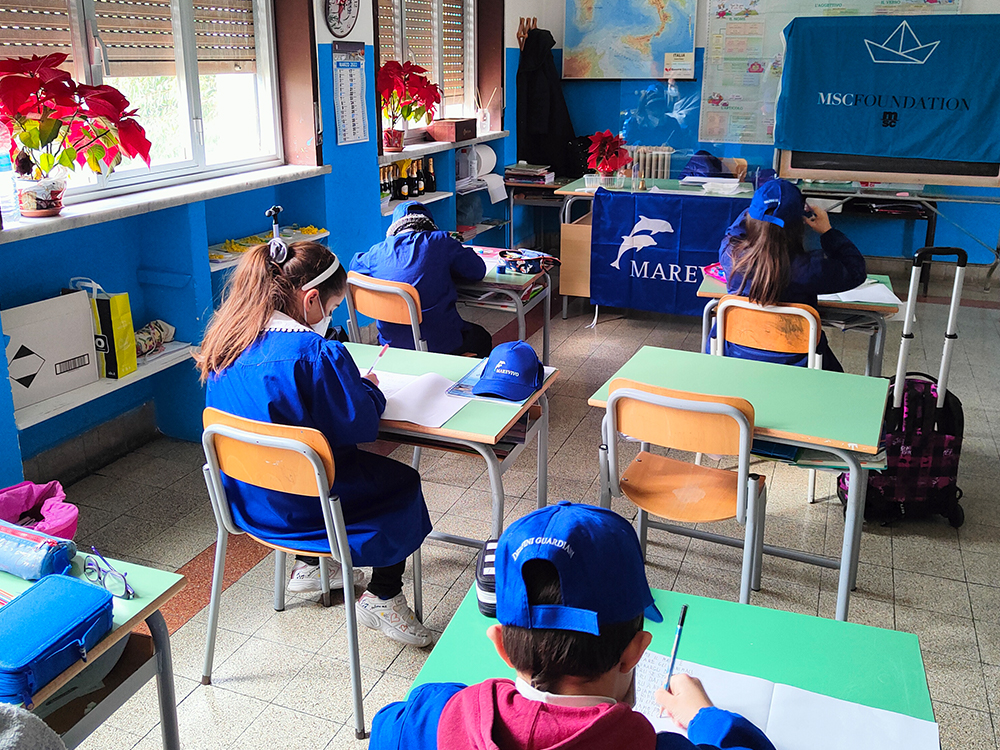 Only on Sicily was it necessary to put face-to-face activities on hold, and now they've resumed in full with the launch of this year's course, which will involve around 1,000 pupils at 21 primary schools on 11 Italian islands, from the Aeolian to the Egadi Islands as well as Milazzo in Sicily.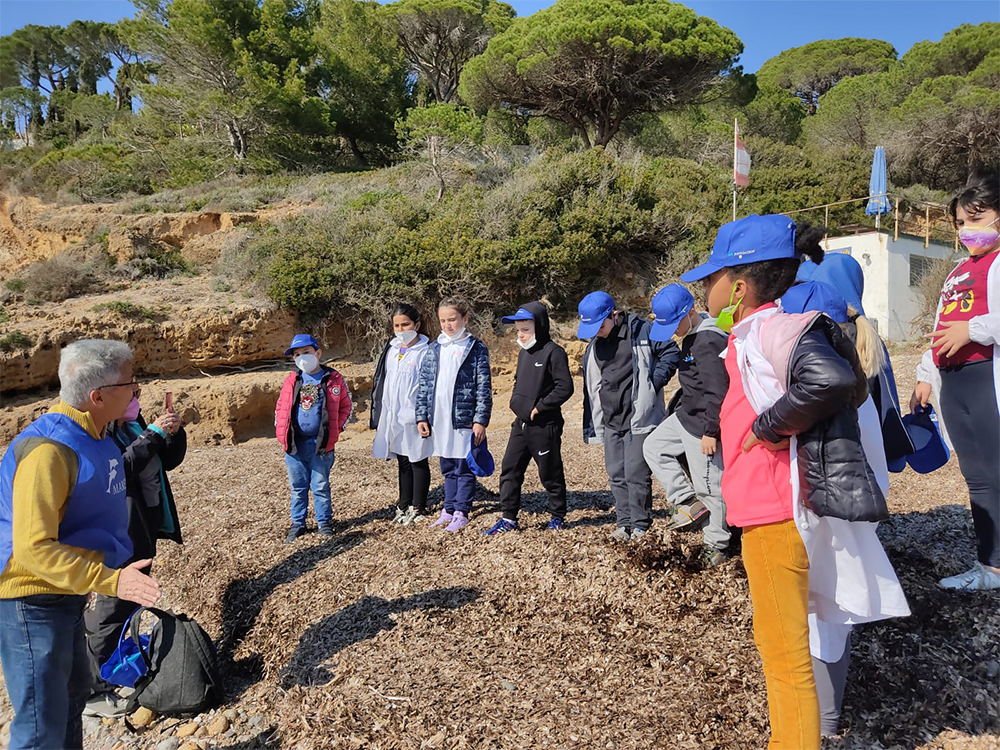 Marevivo experts have again joined the school teaching staff to guide the pupils through a wide range of indoor and outdoor educational activities. Together, they're helping the children understand the indispensable value to life of natural resources such as air, water, soil and biodiversity. They're explaining the problems and limits of development based on careless exploitation, exploring the causes and effects of pollution. They're teaching how to identify and catalogue valuable animal and vegetable species and marine biodiversity, helping the pupils learn how to absorb and process information creatively. And above all they're nurturing a deep appreciation of the beauty and immense value of their islands' natural resources.
"Environmental education is the pole star that guides us to deep change in our habits and the adoption of a sustainable lifestyle that cares for our planet," said Rosalba Giugni, President of Marevivo. "It's above all in school that young people can first develop the skills to understand and tackle future local and global challenges. That's where we can educate a Generation of Ocean Guardians, as UNESCO describes their role in its United Nations Decade of Ocean Science for Sustainable Development."
"The MSC Foundation and MSC Group have always been passionately committed to environmental conservation and to protecting the marine environment in particular," added MSC Foundation Executive Director Daniela Picco. "We're proud to count this Marevivo educational programme among those which MSC has supported continuously over the years, reaching over 500 teachers and 5,000 young people to raise awareness of environmental issues which are crucial to the survival of our planet. Children are the adults of tomorrow and it's vitally important that they make this message their own."