Genoa San Giorgio bridge - First stone of il Parco del mare laid in commemoration ceremony
Event launches construction of project financed by the MSC Foundation
Focus Area: Community support
Genoa's Morandi Bridge collapsed three years ago to the day, on 14 August 2018, leaving 43 people dead and 16 injured. The resultant devastation required the evacuation of the entire Val Polcevera neighbourhood of nearly 4,000 inhabitants.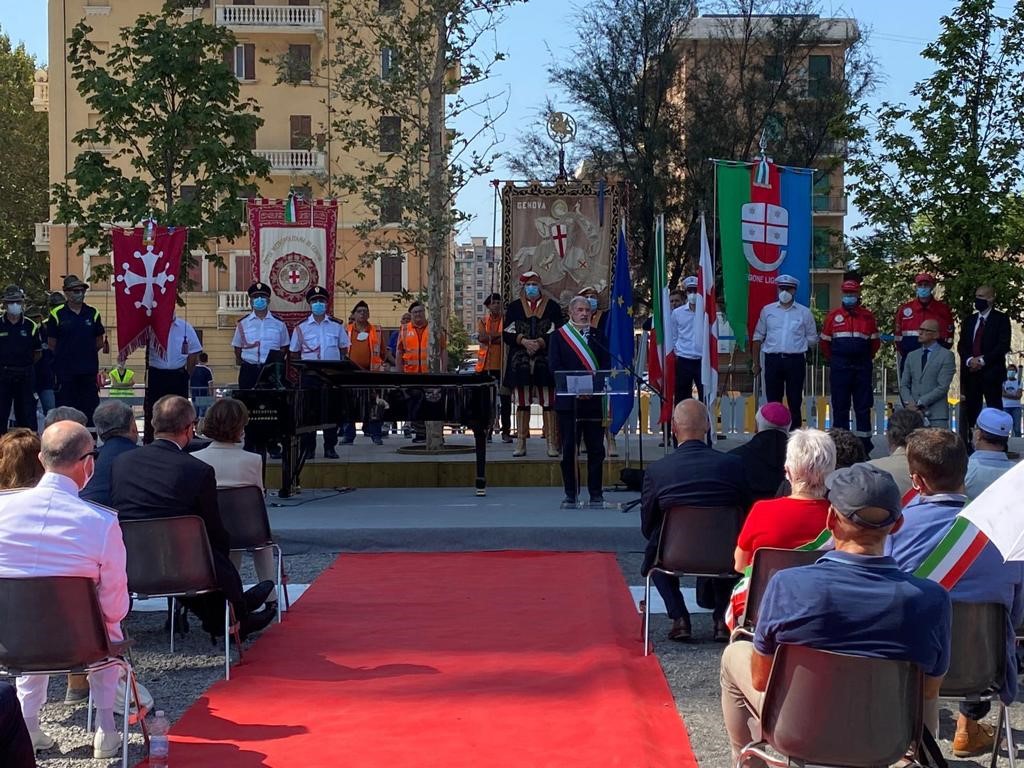 The MSC Foundation and MSC Group have been actively involved in helping the local community recover from the disaster, organising the double-award-winning Ballata per Genova televised concert in 2019, which raised €500,000 while launching the Anch'io per Genova fundraising initiative. Since then, we have worked closely with Genoa City Council and Liguria Regional Council in a partnership urban regeneration and sustainable development initiative to restore the area under the bridge.
Commemorating the anniversary of the tragic event, the families of victims, national and local institutions, project partners and citizens gathered in the area under the new San Giorgio bridge on Saturday 14 August 2021, participating in an emotional ceremony that marked an important milestone in the city's recovery and determination not to forget: the laying of the first stone of Il Parco del Ponte. This project to regenerate the area under the bridge is now embarking on its first steps, building a Memorial dedicated to the victims of the disaster, a Bioclimatic Greenhouse and Il Parco del Mare.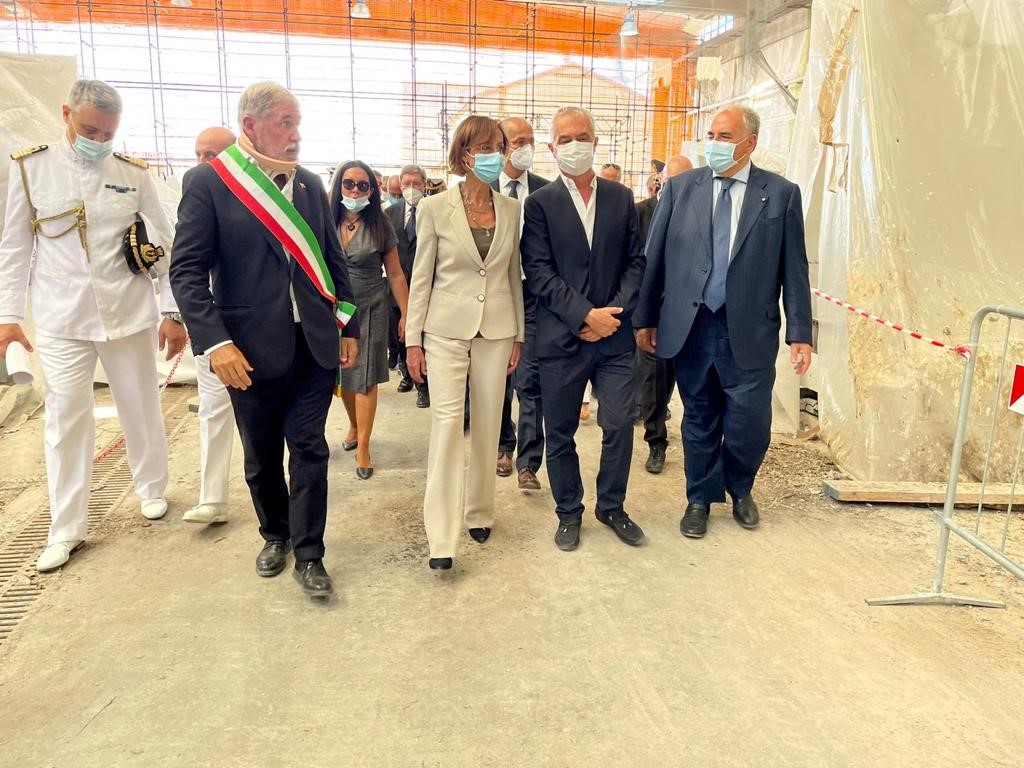 The Parco del Mare, which is being built with the funds donated during the Ballata per Genova concert, will be a community park featuring marine life installations with a special focus on wellbeing, play and raising awareness of the reuse and recycling schemes offered by Genoa City Council.
As part of this partnership, MSC Foundation donated two refurbished containers to the city in March 2021 to create a community Info-Point in the area under the bridge, providing information on the progress of the park works and, above all, a place of shared memory for the victims' families.