MSC Foundation publishes first Annual Review

Full-colour online report details all aspects of life-changing work
Incredibly, more than a year has already passed since the establishment of the MSC Foundation, created to bring the many philanthropic initiatives of the MSC Group under the leadership of a single dedicated body.
As you can imagine, it's been an incredibly busy time. The Foundation has not only worked hard to advance its established and new programmes (including pioneering coral reef restoration around Ocean Cay), but also launched a powerful series of emergency initiatives that leverage the massive synergies of the MSC Group. These extend from support for Genoa's revitalisation following the collapse of the Morandi Bridge to emergency relief in The Bahamas in the aftermath of Super Hurricane Dorian.
And yet in the midst of it all, the Foundation has fully lived up to its transparency commitments and now published its first ever Annual Review, a full-colour online publication rich in facts, figures and testimonials, detailing its Mission, Vision governance and life-changing programmes and initiatives.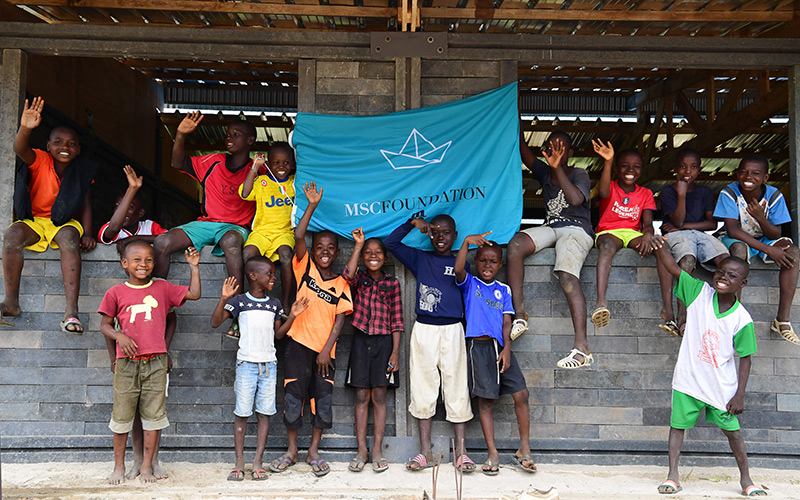 In a brief interview, MSC Foundation Executive Director Daniela Picco explained:
We wanted our first Annual Review to provide a clear overview even for those with no prior knowledge of our work. But our programmes and initiatives are also presented in concrete detail because results can only be clearly communicated with concrete facts and figures. This part of the Review commences with the Foundation's flagship pioneering marine restoration programme around Ocean Cay and its first Emergency Response initiative, which rose to the challenge of providing immediate support in the aftermath of Hurricane Dorian by assembling the MSC Group's first ever Global Task Force. Enriching it all, there are more than 25 key testimonials from partners and beneficiaries regarding the Foundation's work."
"The Annual Review ends with the Foundation's Financial Highlights and Vision for the Future, which naturally give due consideration to the 2020 global pandemic. Vision for the Future and Financial Highlights "The Annual Review ends with the Foundation's.
"A key message throughout is the importance of partnership to achieving our goals, from the close teamwork across the MSC Group to our longstanding relationships with programme partners and the millions of generous MSC Cruises guests and other donors who have joined with us to make a difference – a big difference we hope to build on every year. We could never have achieved the extraordinary results presented in this first Annual Review without them and I'd therefore like to take this opportunity to once again thank them all for their tremendous support."
You can read the MSC Foundation Annual Review 2019 here.