Second "Festive Smiles" initiative lights children's eyes across Geneva
MSC Foundation and Geneva Red Cross join forces for the second year to support Geneva families in need
Focus Area: Community Support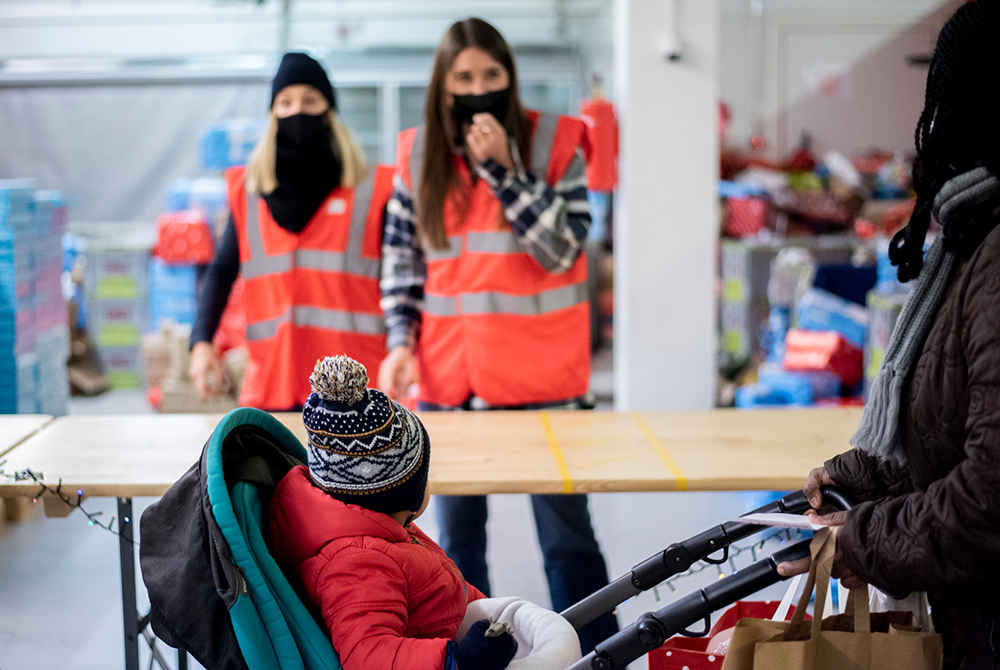 The Festive Season is traditionally a time of celebration, giving and sharing. That's spirit in which the Geneva Red Cross has distributed food baskets to the poorest families in the canton of Geneva every December for years, bringing comfort and joy while ensuring they are not left behind at this special time of year. The Christmas baskets contain basic foodstuffs and festive products, such as delicacies, cosmetics, beauty or personal care products and gift vouchers, as well as family games and new gifts for children, thus allowing the beneficiaries to celebrate the end of the year with dignity like everyone else.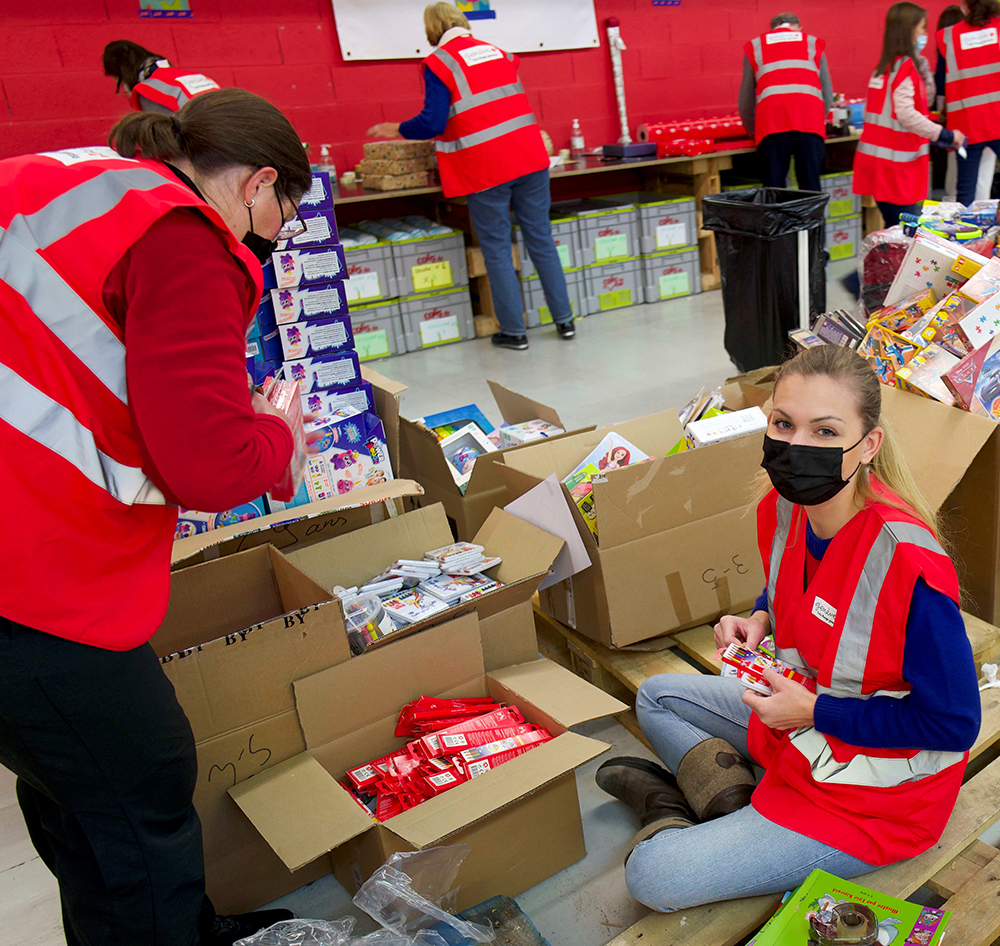 The MSC Foundation joined these efforts for the first time in 2020, with colleagues from across MSC Group companies in Geneva generously donating children's gifts. In 2021, we joined forces again to bring the festive spirit to families that had faced another challenging year, aggravated by the ongoing uncertainties of the COVID pandemic. And on this occasion, our MSC Group colleagues not only donated children's gifts but also volunteered to dedicate their time to wrapping and distributing them.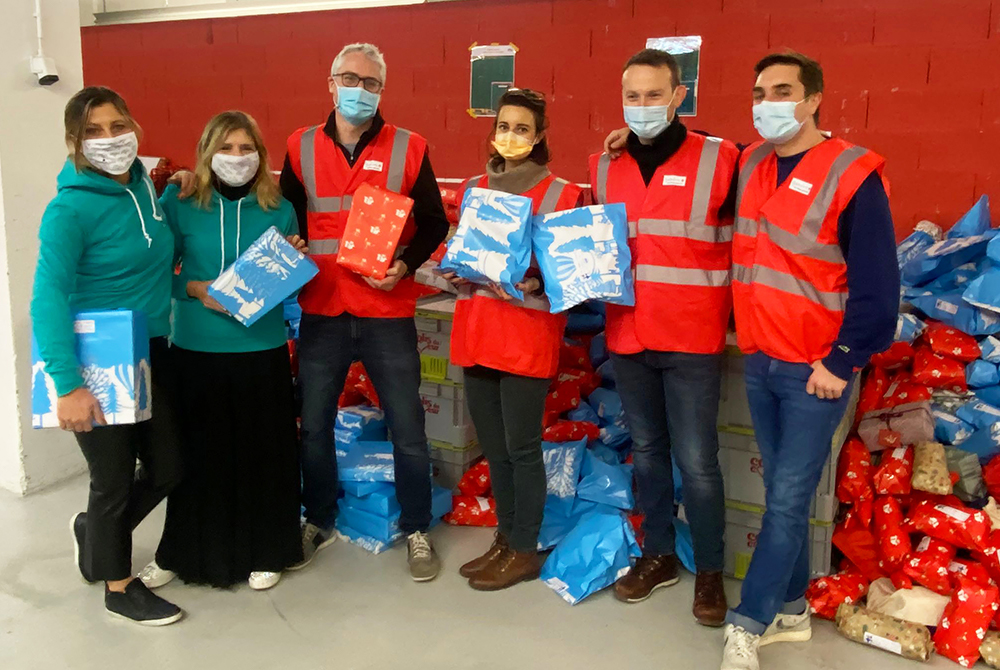 The Red Cross operation took place between the 15th and 19th December 2021 in full compliance with the health measures in force, distributing baskets to 2,500 families so that 8,552 direct beneficiaries received gifts in the holiday season, letting them know they were in others' hearts and minds. This included 4,356 children and teenagers who each received a new gift to their great delight.
Contributing to this wonderful achievement, our generous Geneva colleagues really rose to the occasion, giving around 200 gifts to children from families in need, while 35 volunteers out of the many who came forward donated almost 113 hours to wrapping and helping distribute the parcels across the canton.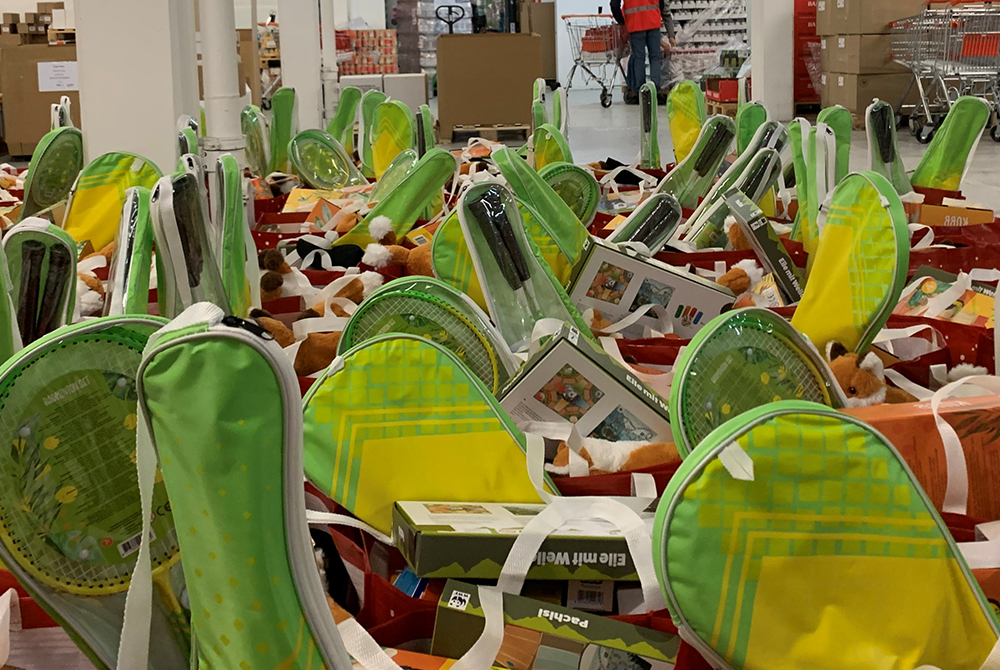 "Thank you to you, thank you so much to the Red Cross for organizing this wonderful event! Maybe it doesn't mean that much to you, but it has changed everything for me and my family, especially my two children. Now, we will be able to celebrate Christmas just like our neighbours and friends. And above all, my children will receive gifts! It was so unexpected! A big thank you to you and your great volunteers and supporters!"
A 2021 Christmas Baskets recipient
"Thanks to the generosity and engagement of the participants in your Festive Smiles initiative, hundreds of underprivileged children in Geneva received a gift last Christmas. While this project seems simple, the impact is massive: the smiles of the children were shining! On behalf of the Geneva Red Cross, THANK YOU!"
Benjamin Lachat, Major Donors Fundraising Officer, Geneva Red Cross