MSC Foundation was among the first internationally to support efforts to combat COVID-19 in China

Focus area: Emergency Relief and Recovery
As the World Health Organization declared the COVID-19 coronavirus outbreak a public health emergency of international concern in January 2020, the Chinese government, health authorities and medical relief teams had already committed immense resources and energy to combating the virus. However, the scale of the challenge led to a demand-supply discrepancy in immediate medical necessities.

The MSC Foundation moved swiftly to support China's intensive commitment, liaising directly with Minister of Transport Li Xiaopeng to identify the most effective response. MSC Foundation consequently arranged for the immediate supply of 100,000 medical masks valued at €112,500, with each box featuring the message of hope and solidarity - 同舟共济,共盼春回 or Joining hands in expectation of China's speedy recovery.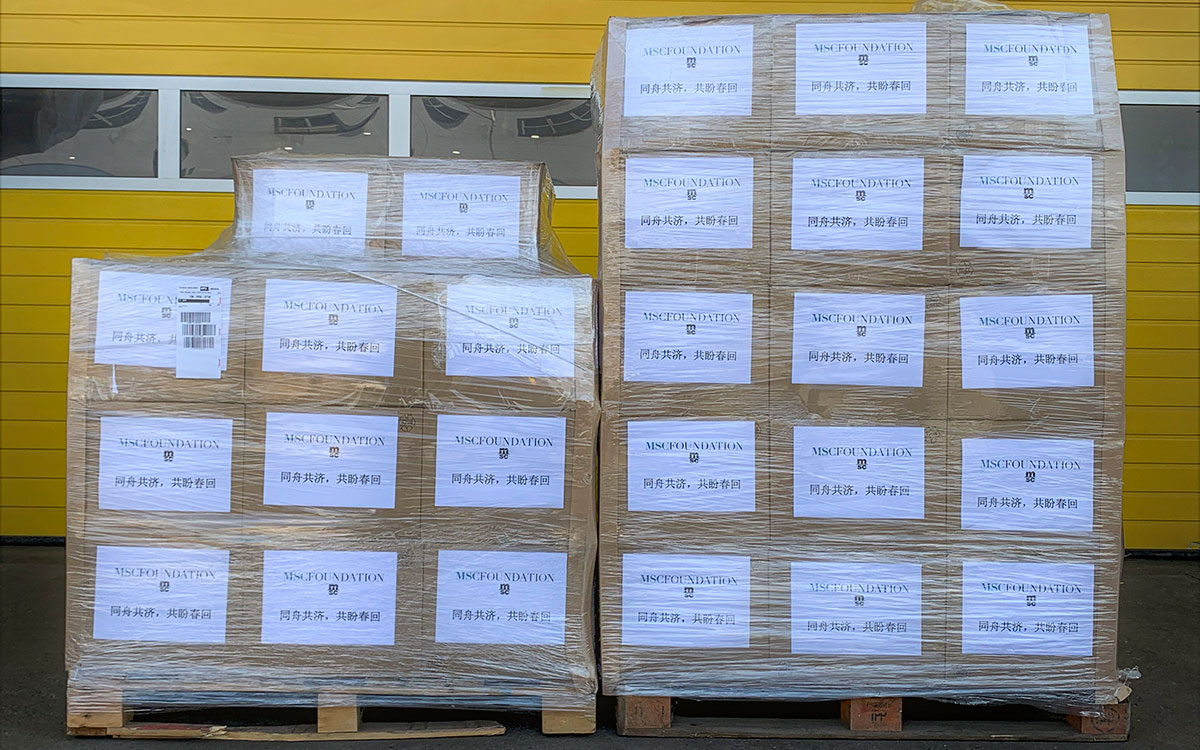 The medical masks were officially delivered to Mr. Shan Hongjun, Deputy Director General of the International Cooperation Department, in the Beijing warehouse of MSC partner DHL on 23 February, for onward special express delivery to Hubei province by the China Post Group. Thanks to DHL's partnership, shipping the masks by air free of charge, the entire initiative took less than ten days from start to finish, making it one of the earliest concrete acts of solidarity from outside China and the first by any shipping company. Mr. Shan Hongjun and Mr Li Xiaopeng highly commended the prompt action taken to support the combined efforts of the Chinese people.
Pierrefrancesco Vago, Chair of the Executive Committee of MSC Foundation, said "As long-time friends of China, we at the MSC Group are naturally supporting the Chinese government's extraordinary efforts to contain the spread of the disease. Our thoughts are with everyone affected: the medical professionals combating the crisis, our employees in China and all our partners across the country. Looking to the future we hope to honour the medical personnel and crisis respondents with free cruise holidays as our way of thanking them for their selfless dedication and bravery."
You can read the press release here.