MSC Foundation publishes 2020 Annual Report of achievement in adversity
Extraordinary emergency relief response to COVID challenges crowns second operational year
The MSC Foundation's Annual Report 2020 shows the family-led philanthropic organisation consolidating its strengths and harnessing powerful MSC Group synergies in the year of peak pandemic, maintaining its commitments to existing programmes while rising to the unprecedented challenges of the global health emergency.

In almost 70 colour pages rich in facts, figures and testimonials, the Report details the progress of pioneering coral restoration in The Bahamas, supported by an awareness-raising campaign that reached millions of Super Bowl enthusiasts and achieved over 18 million social media engagements. It tells how the Foundation enabled the creation of Africa's first ever factory to make bricks from recycled plastic as part of an innovative programme with UNICEF in Ivory Coast. And it testifies to how – in the midst of all the unpredictable disruption of the pandemic – the MSC Foundation maintained strong support for each of its long-term partner programmes with all the flexibility the exceptional circumstances required.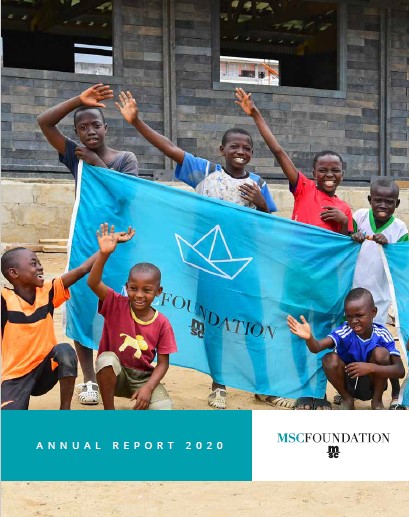 But perhaps the year's greatest achievement is that, alongside all this, the Foundation launched over 20 emergency relief initiatives, from actions to support communities struck by disasters to interventions to combat and mitigate the impact of COVID-19. Reaching almost 153,000 direct beneficiaries in 22 countries around the world through these initiatives in 2021, the MSC Foundation demonstrated a global emergency response capability that is truly exceptional among philanthropic organisations worldwide.

Total emergency response and programme direct beneficiaries exceeded 183,500 in 2021, an astounding figure considering the challenges faced.

Captain Gianluigi Aponte, Chair of the Board of the MSC Foundation, summarises the year with typically succinct impact in his Opening Remarks to the Report, making them a fitting conclusion to this news article and an inspiring invitation to read the Annual Report and discover more.

"The year 2020 was noteworthy for MSC in its combination of a unique threat and a major milestone: the global COVID-19 pandemic and the 50th anniversary of the MSC Group, marked by our Cargo Division growing to become the largest container shipping line in the world.

With this consolidated strength, the Foundation has been able to provide prompt emergency assistance throughout the pandemic despite the harsh and unpredictable economic environment. We have stood side by side with afflicted communities worldwide and shall not cease in these efforts for as long as the pandemic continues to be a threat.

Moreover, we shall maintain this commitment, as we have done to date, remaining constant in our established programmes and without losing focus on populations impacted by other disaster situations.

MSC's offices worldwide have strengthened the Foundation's actions with vigorous local support thanks to their history of philanthropy. The networks they have established consistently enabled the MSC Foundation to act as a catalyst, bringing business partners, communities, government departments, NGOs, researchers and frontline workers together in concrete actions to alleviate suffering, improve health outcomes, transform young lives and build a better future for our planet. That is another feature of how we operate.

It is said that great challenges call for a great response. Well, we are in an age of great global challenges that can only be overcome by a combined response. So it is a matter of pride that our young foundation has already established a distinctive role in bringing different parties together so effectively in pursuit of its Mission.

You may rest assured that our commitments shall not waver whatever the challenges, just as they remained steadfast this year."

As MSC Foundation Executive Director Daniela Picco comments in her Opening Remarks to the Report: "Those are achievements to be proud of at any time, but even more so during an unprecedented pandemic in what was only our second operational year."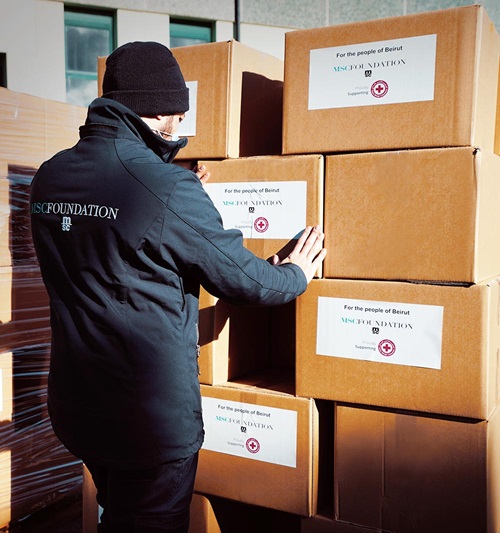 You can read the MSC Foundation Annual Report 2020 here.